There are only a few more days until Christmas! Have you done all your gift shopping? We can help you pick the perfect gift.

Help your friends and family get you the perfect gift~ fill out this wish list and send it to us. We will keep it on file for your friends and family to use as a guide in getting your gifts. Gift Certificates are also available in any amount.

Block of the Month Programs
For 2014 we have several Block of the Month Programs~
Check out these Block of the Month Programs
Sew Steady Tables has a fabulous holiday special!!

These are special order items~ so plan ahead!!

Quilter's Wish Table
Sew Steady introduced the new "Quilter's Wish" Table at Houston Quilt Market! This Portable Acrylic Extension Table made for quilters by quilters includes over 500 square inches of workspace, and the wishes of quilters have added the following 4 new features:
- NEW! 3 Beveled edges to assist in sewing large projects. Universal Grid that provides ruler guidance and angles at the needle. Table Lock secures the table to the machine when utilizing the grid and circle sewing features. Compartment drawer.
Add this to your holiday wish list. $150.00




Sew Pieceful Holiday Package,
Includes:
Large 18" x 24" Table
, 20" x 26" Travel Bag,
(NEW) Universal Table Grid
,
(NEW)Table Lock, Polish Kit, - 11" Universal Sew Straight Guide

Total Value = $203.00
Sale Price = $129.00!
4th Annual Tybee Time Retreat
Jan 22-26, 2014

Each year we 'travel' down to Tybee Island, Georgia for a weekend filled with sewing and kindred spirits! Make plans to come and sew with us!
Open PDF Brochure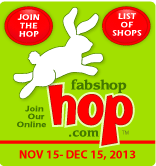 Our Bunny is...... Saving Money! She hopped and hopped all about. She loves our fabric, loves our designs, loves our patterns and loves to have fun. To get it all and stay on track, she clips her way to saving money



Welcome to Savannah Sewing Center ~ Colonial Quilts. We opened in 1981 at the first location on DeRenne Avenue. As we grew we moved to Eisenhower Drive and finally to Largo Drive. In outgrowing a single store front we took on the space next door. We now have 3000 square feet. Those 3000 square feet incorporate our on-site sewing machine Service Center, a classroom and samples designed to inspire. We strive to make your visit to our shop a wonderful experience both online and in our shop in Savannah, Georgia. We have been in business since 1981 and are the second generation to own and operate the business.

We have over 3500 bolts of fabrics~ batiks, solids, novelty and much more. We carry most fabric lines. We also carry a full line of sewing notions, rulers and those little things you won't find at a chain store, like a friendly and knowledgeable staff.

There is nothing better than a real quilt shop!

~ Sandi & Donald Lowe

Sewing Supplies High Quality Fabrics Community Classes